Funding for Youth Development
Positive Experiences + Positive Relationships + Positive Environments = Positive Youth Development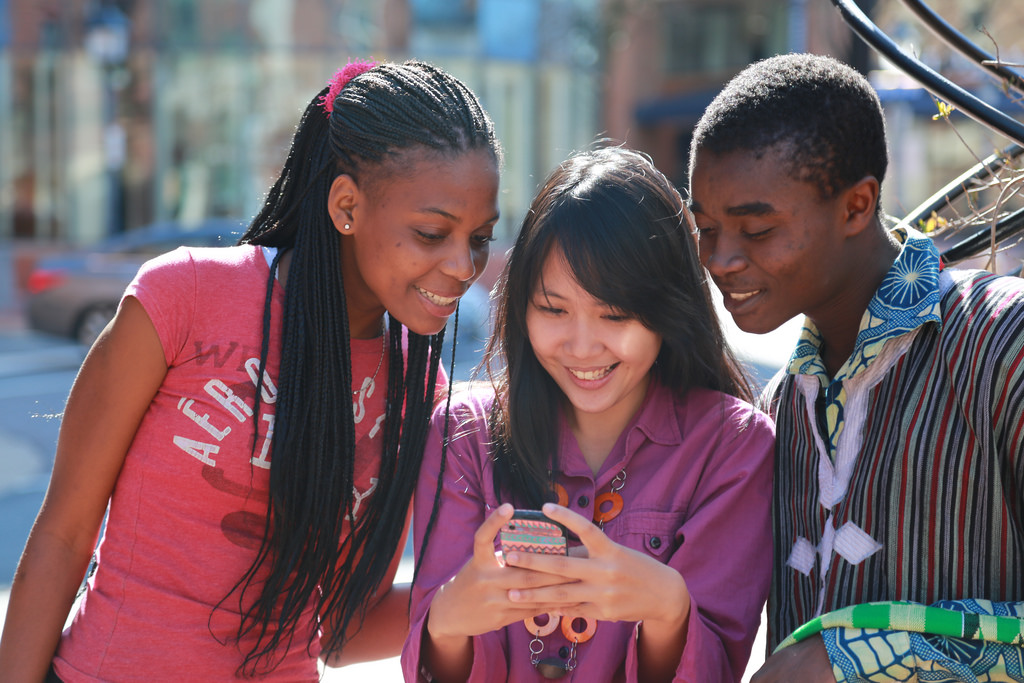 Based on the literature, the
Interagency Working Group on Youth Programs
, a collaboration of 19 federal departments and agencies that support youth, has created the following definition of positive youth development (PYD):
PYD is an intentional, prosocial approach that engages youth within their communities, schools, organizations, peer groups, and families in a manner that is productive and constructive; recognizes, utilizes, and enhances young people's strengths; and promotes positive outcomes for young people by providing opportunities, fostering positive relationships, and furnishing the support needed to build on their leadership strengths.
The Interagency Working Group on Youth Programs developed a research agenda focused on positive youth development. Through a collaborative consensus-building process, representatives from federal agencies identified three research domains (conceptual issues, data sources and indicators, and program implementation and effectiveness) and key research questions that could benefit from future research.
PYD has its origins in the field of prevention. In the past, prevention efforts typically focused on single problems before they surfaced in youth, such as teen pregnancy, substance abuse, and juvenile delinquency.
Over time, practitioners, policymakers, funders, and researchers determined that promoting positive asset building and considering young people as resources were critical strategies. As a result, the youth development field began examining the role of resiliency - the protective factors in a young person's environment - and how these factors could influence one's ability to overcome adversity. Those factors included, but were not limited to, family support and monitoring; caring adults; positive peer groups; strong sense of self, self-esteem, and future aspirations; and engagement in school and community activities.
Researchers and practitioners began to report that young people who possess a diverse set of protective factors can, in fact, experience more positive outcomes. These findings encouraged the development of interventions and programs that reduce risks and strengthen protective factors. The programs and interventions are strengthened when they involve and engage youth as equal partners, ultimately providing benefits for both for the program and the involved youth.
Source: youth.gov
Foundation and philanthropic support for youth development from around the Web.
Big Donations for Youth Development
Foundation:
Central Valley Community Foundation

Over $500,000 was awarded by the Central Valley Community Foundation to seven community organizations for work in youth development. Fresno County in California has a high rate of teen pregnancy
...more
Golden State Warriors Donate $530000 for Underserved Youth in the Bay Area

The Warriors Community Foundation, along with the Koret Foundation, Taube Family Foundation and Pacific Gas and Electric Company, picked up the Hoops for Kids program again. Through this program, the
...more
Volunteer Connect gets grants to expand youth volunteering

Volunteer Connect has received money, in the form of grants, which has allowed them to expand their youth volunteering team. The volunteers work with younger children on homework, physical
...more
Grants given to these 6 Somali groups in MN to counter violent extremism

Terrorism in today's world comes in many different ways and utilizes every single kind of communication available, leaning heavily on social media. In order to combat this threat, 6 prominent Somali
...more
Foundation gets $1 million donation for kids
Foundation:
North Valley Community Foundation
North Valley Community Foundation has launched a Children's Endowment Fund in order to provide grants trough the Youth Development Grant Program. Grants valuing from anywhere from twenty five hundred
...more
Funders for Youth Nutrition: A Growing Trend in the Quest for Food Equity
Foundation:
General Mills Foundation
,
Johnson Foundation
,
Robert Wood Johnson Foundation

The government estimates that by 2030 42% of Americans will be obese, loosing $1 trillion dollars to medical care and lowered productivity. In light of this, funding youth nutrition is a growing
...more
Gannett Foundation Announces Available Grants For Bromsgrove Charities

Gannett Co Inc.'s charitable legacy, the Gannett Foundation, is inviting registered charities in Bromsgrove to apply for a grant. The foundation awards funding to charities with projects that take
...more
Applications for Grants Available in Central Victoria

The Foundation for Rural & Regional Renewal (FRRR) has announced its applications for grants of up to $10,000 for charitable projects in the wider Goulburn Valley, in central Victoria. The
...more
Health Department Gets $213,000 Grants from AstraZeneca HealthCare Foundation

The AstraZeneca HealthCare Foundation\'s Connections for Cardiovascular HealthSM program awarded a $213,000 grant to the Ashland-Boyd County Health Department to support its Appalachian Partnership
...more
PSEG Foundation Now Accepting Grant Applications to Further STEM Education
Foundation:
PSEG Foundation

The PSEG Foundation, a nonprofit that invests in programs that support education, is now accepting applications from afterschool, summer and youth development programs. The grants to be awarded
...more
---
---
Moved Permanently
The document has moved here.
Grants News from around the Web